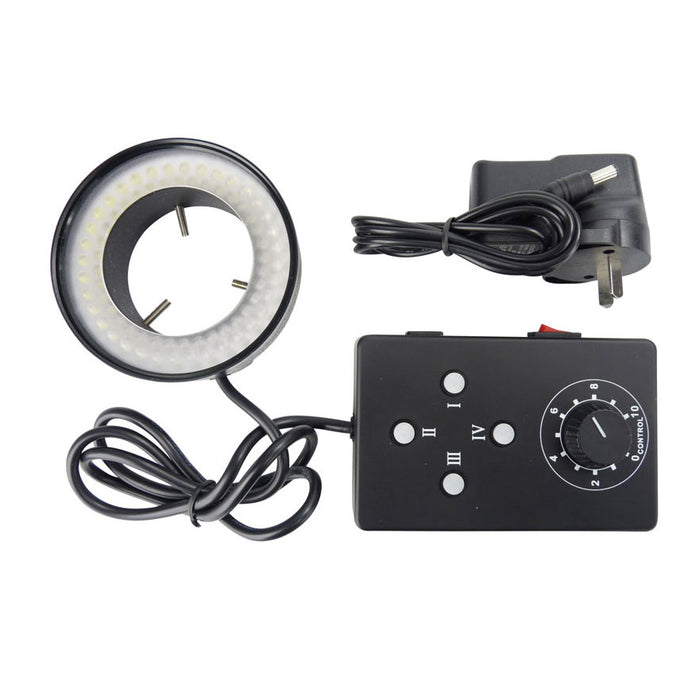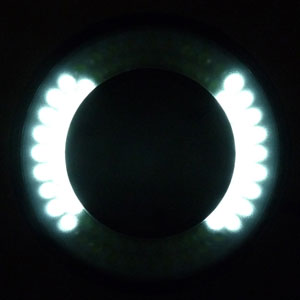 72 LED Ringlight
by Aunet
72 LED Ringlight
Designed to fit any stereo microscope with a maximum 62MM MOUNTING DIAMETER.
Featuring 4 zones that can be operated or controlled separately, to minimizing shadows and provides exceptional uniformity, optimal clarity.
Inspection and quality control is no longer a problem to view surface defects and overcome visibility problems. Hard-to-see imperfections in plastic and metal surfaces, defects in solder joints and fine points on translucent surfaces now become visible.
Specifications:
Light Control: 4 mode light control, each mode has an adjustable brightness
Provides cool, flare free and focused shadow-free illumination
Power Supply 240V
Output: 24V 6W
Color Temperature: 6400K
Lamp Life: Minimum 10,000 hours
Max. Opening: 62mm
72 LED Bulbs, adjustable brightness.
Shipping and Handling:
All products purchased from Aunet.com.au will be despatched either same day or next day of your order being received. Delivery within Australia can be expected within 7 working days.