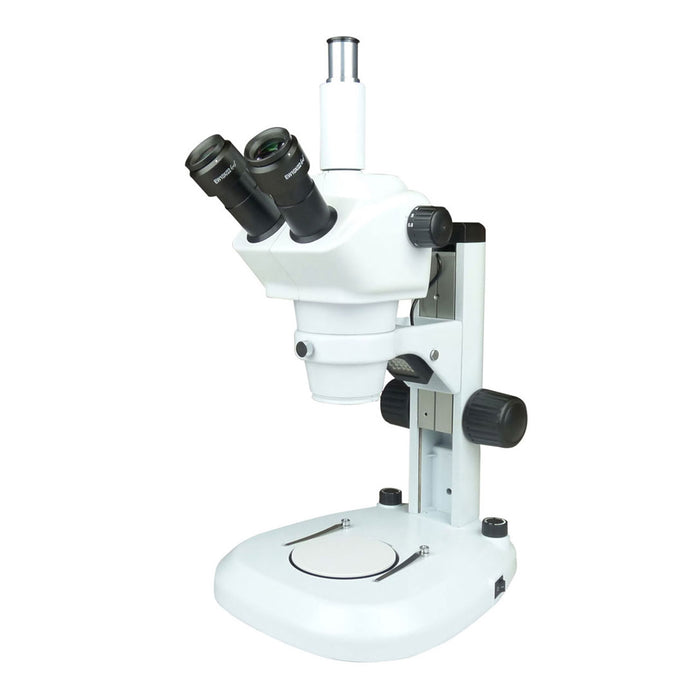 ASZ-600T Stereo Zoom Microscope
by Aunet
With its long list of quality and functionality features, the ASZ-600 series is the most popular choice of our customers in both education and industry sectors.
We offer a variety of Stereo Zoom Microscope models with a wide range of features. These microscopes are perfect for users in industry as well as education, and are widely used because they are robust and economical. stereo zoom microscopes are used for everything from quality control to dissection.
A variety of stereo zoom microscopes models are ready for purchase, but custom models of the stereo zoom microscopes are also available, too.
The ASZ-600 microscope has a secure sealed system design. This design makes it safe to use even in hazardous work areas full of potential contaminants. The sealed system design also minimizes upkeep and keeps repair costs down. In addition, the ergonomic body design promises user comfort even during extended use.
In short, the ASZ 600 Trinocular Stereo Zoom Microscope offers first class performance, ruggedness, and a user-friendly design. 
Features Include:
Advanced optics offer enlarged field of view, depth of field and flatness of specimen
Robust, sealed-system design
Leading edge design includes fixed prisms and a single-spindle zoom mechanism
External nylon-on-nylon gearing provides the smoothest zoom possible
Proven ergonomics for comfort during use
45-degree trinocular head
Extra-wide FOV fully adjustable eyepieces
Continuous range magnification (from 8x to 50x)
Extra long working distance of 115mm for greater versatility
Wide choice of options and accessories – oculars, boom stands, illuminators, and more
Shipping and Handling:
All products purchased from Aunet.com.au will be despatched either same day or next day of your order being received. Delivery within Australia can be expected within 7 working days.