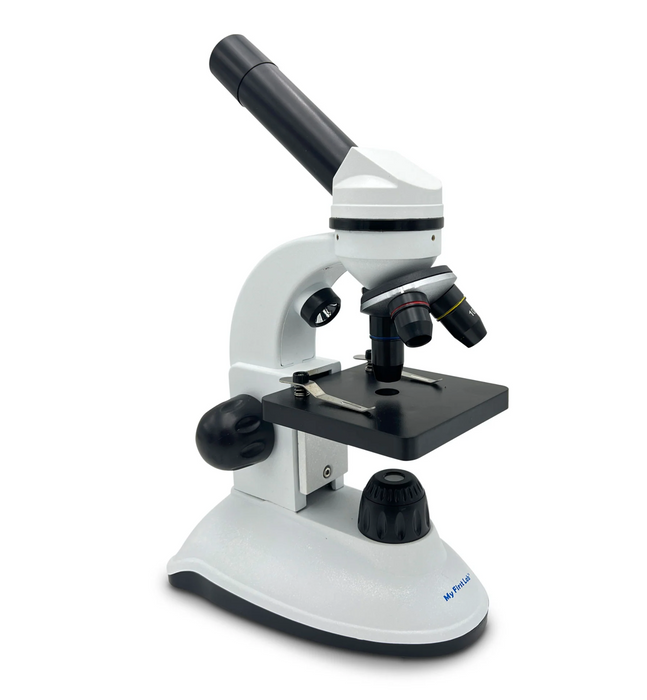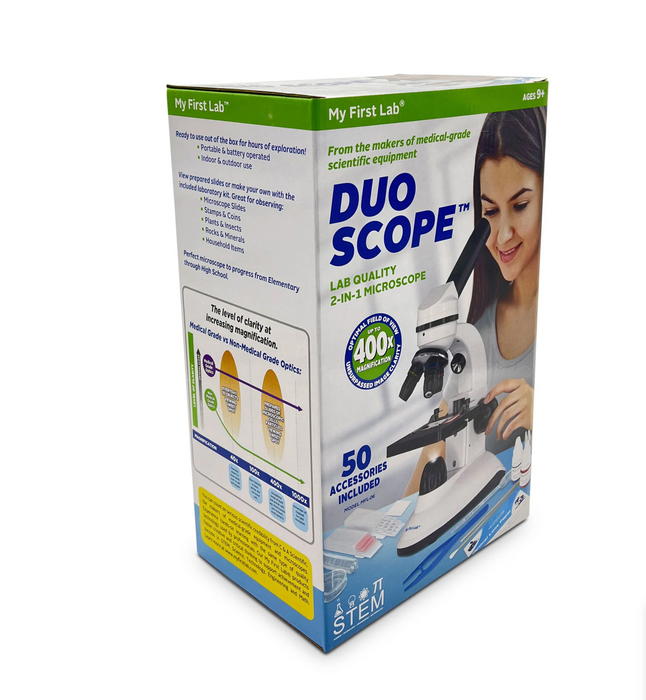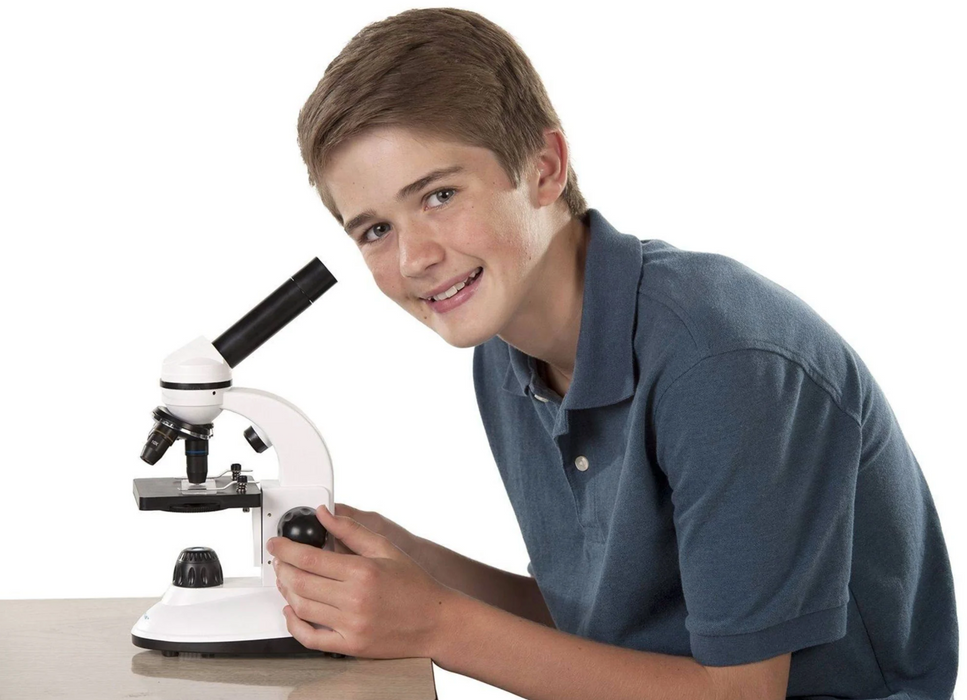 Premiere MFL-06 Duo-Scope
by Aunet
The My First Lab Duo-Scope microscope comes complete with an expanded accessory kit that allows you to begin exploring the world of small things. 
The special duo-scope design allows you to view both highly-magnified transparent microscope slides and solid objects. The key to this dual-viewing functionality is an LED illumination system that can either provide bottom lighting for slides or top lighting for solid specimens. The result is hours of discovery and fun for your kids.
Featuring all-glass optics and a metal frame, making it durable and very usable. It sits 12″ tall, which is the ideal size for kids while still providing a big enough field of view. The bright LED light is powered by three AA batteries, making it a take-anywhere scope indoors or out. A 2-way switch allows you to use either the bottom light or top light. A 6-hole disc diaphragm provides lighting and contrast control when using microscope slides. The three objective lenses and 10x widefield eyepiece provide total microscope magnification levels of 40, 100, and 400x. The large coarse focusing knob is fast and easy to use at 40x and 100x magnification but requires more care at 400x magnification.
Shipping and Handling:
All products purchased from Aunet.com.au will be despatched either same day or next day of your order being received. Delivery within Australia can be expected within 7 working days.