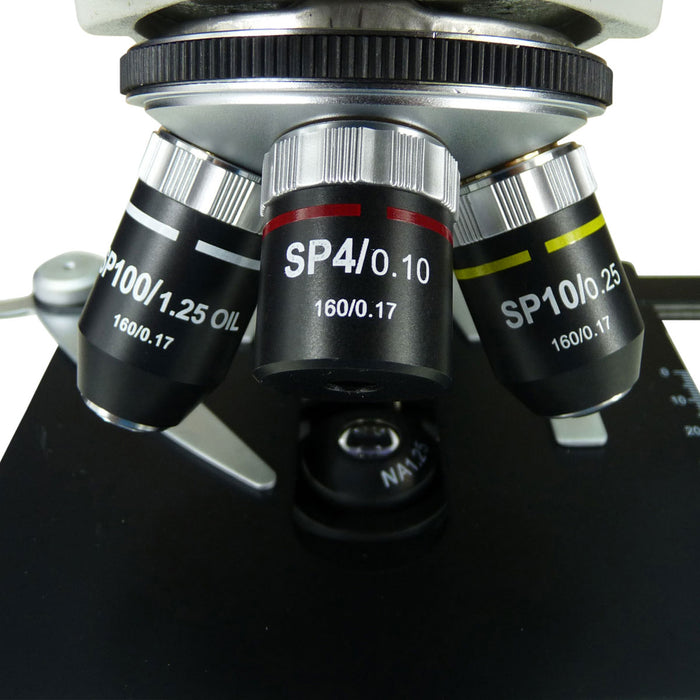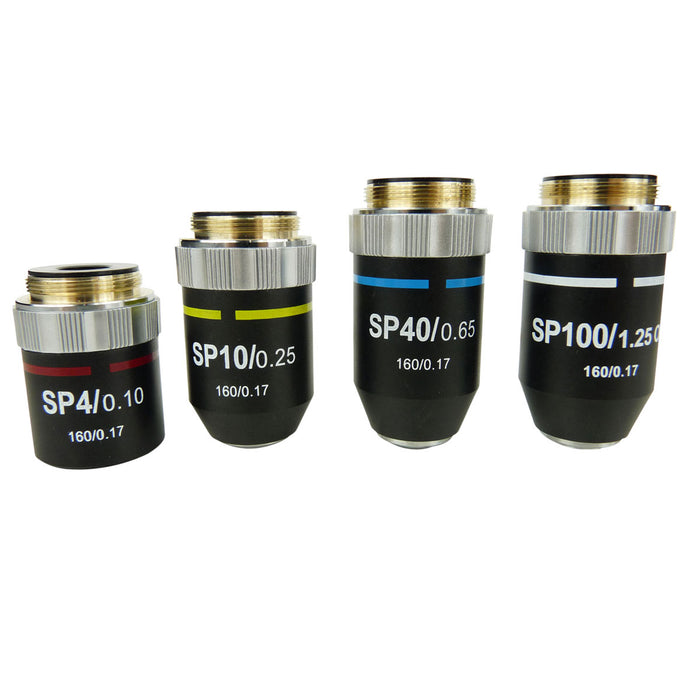 N120MT-SP Laboratory Microscope
by Aunet
The N120MT-SP Laboratory microscope offers excellent optical performance and a rich array of the most-used features all in an economical package. With a trinocular head, semi-plan objectives and extra widefield eyepieces, iris-diaphragm with Abbe condenser, LED-LUX illumination system for cool, even, flicker-free and colour-correct viewing and photography, and much more. An excellent choice for educational, veterinary and medical applications. 
As sold on our main website www.microscopes.com.au 
Trinocular configuration shown in photograph
Binocular version also available
Specifications:

• Viewing Head: Compensation Free Binocular or Trinocular inclined at 30°
• Eyepiece: Wide Field Eyepiece WF10×/18
• Objective: Semi-Plan Objective 4×, 10×, 40×, 100× (OIL)
• Nosepiece: Quadruple Nosepiece
• Stage: Double Layers Mechanical Stage 140×140mm/ 75×50mm
• Condenser: NA 1.25 Abbe Condenser with Iris Diaphragm and Filter
• Illumination: LED-LUX Illumination,Brightness Adjustable
Shipping and Handling:
All products purchased from Aunet.com.au will be despatched either same day or next day of your order being received. Delivery within Australia can be expected within 7 working days.