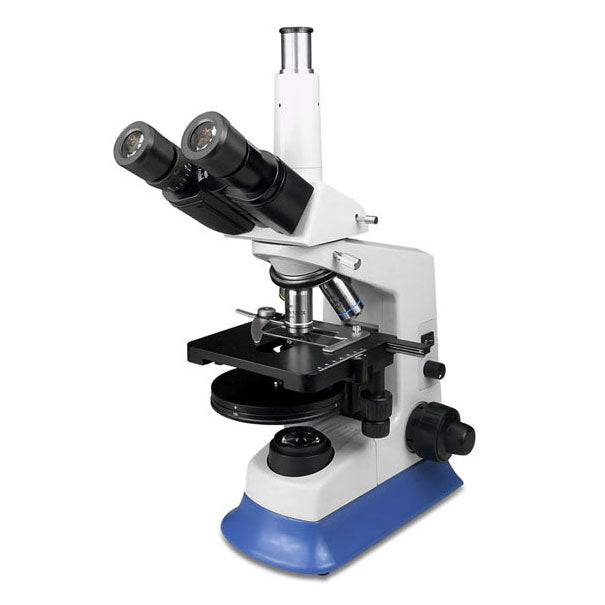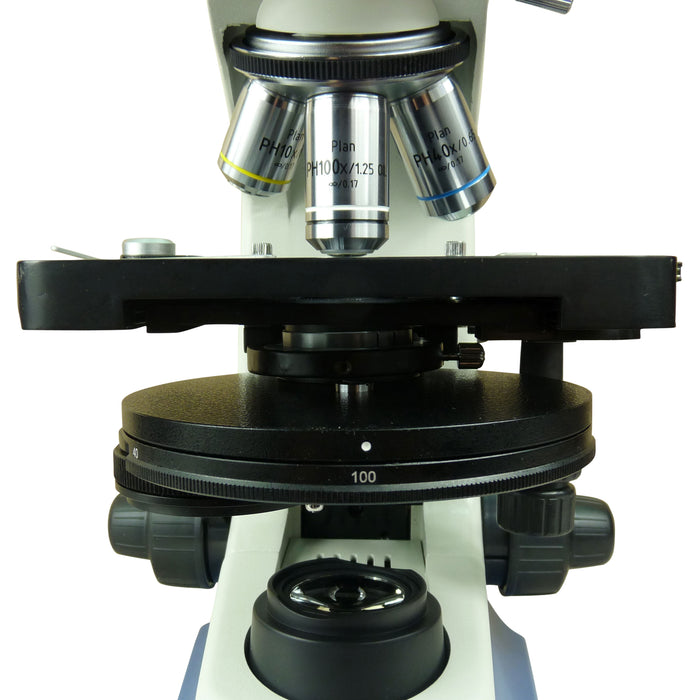 N180MT Phase Contrast Microscope
by Microscopes Australia
Including Infinity Plan Turret Phase Contrast Kit
A complete turret phase contrast kit for infinity compound microscopes
Phase contrast turret iris diaphragm condenser
Centering Telescope lens to fit 23mm internal dismeter eyetubes
Four phase contrast infinity Plan objectives, 10x, 20x, 40x and 100x OIL
Mounting size of condenser: 37mm in diameter
Turret Phase Contrast Kit comprising of:
Phase Condenser with 4 position phase rings, 10X, 20X, 40X & 100X oil Infinity Plan Achromatic Phase Objectives.
Suitable for microscopes with a condenser holder internal diameter of 37mm.
The condenser of this kit replaces the standard condenser on your microscope and the phase objectives should be used with the appropriate phase ring.
Once the condenser is properly aligned using the centering telescope (mounted as a temporary eyepiece), this kit will provide you with a phase contrast image of your specimens.
Specifications:
Phase Contrast type: turret.
Infinity Objectives: PH10x/0.25, PH20x/0.40, PH40x/0.6, PH100x/1.25 OIL
Condenser: NA 1.25. Mounting Size: 37mm (in diameter).
Centering Telescope Lens: To fit 23mm eyetubes.
Convenient and Comfortable Observing with High Point and Wide Field Eyepiece EW10×/ 20
Sharp and Bright Image with Semi-plan Objectives
Replacement of bulbs become easier and more secure, just take away the Collector without overturn the microscope
Features:
30° Trinocular Seidentopf head, rotatable 360°
Pair of High Point and Wide Field Eyepiece EW10×/ 20, interpupillary distance adjustment 55-75mm
Infinity Plan Phase Objective PH10×, PH20×, PH40×, PH100×
Magnification: 40X to 1000X
Focusing stop to prevent objectives and slides from damage
Double Layers Mechanical Stage 140×140mm/ 75×50mm
NA 1.25 Abbe Condenser with lris Diaphragm and Filter
Blue & Green Filters included
Coaxial coarse and fine focusing tension controls
LED-LUX Illumination System
Dust cover
Shipping and Handling:
All products purchased from Aunet.com.au will be despatched either same day or next day of your order being received. Delivery within Australia can be expected within 7 working days.