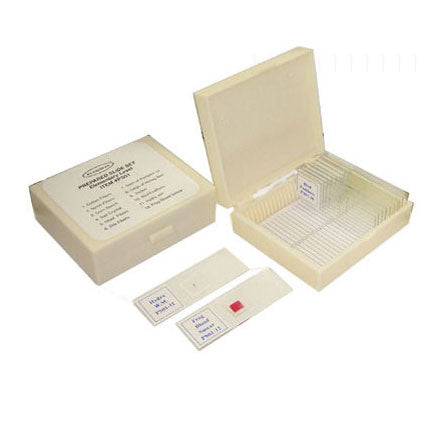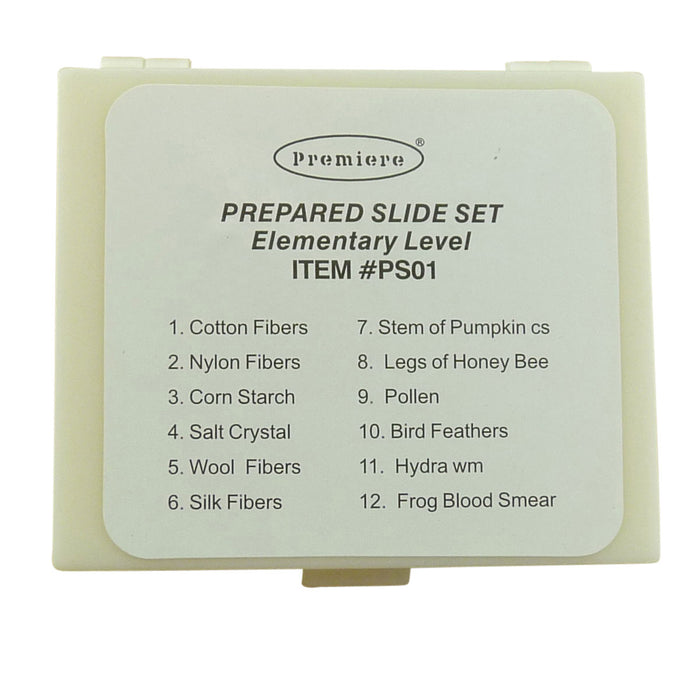 PS-01 Elementary Slides Set
by Aunet
Prepared glass slides set for elementary levels.
These glass slides are professionally stained, mounted and individually labeled and ready for observation under your microscope.
Slide set contains following 12 prepared slides :
Cotton Fibers
Nylon Fibers
Corn Starch
Salt Crystal
Wool Fiber
Silk Fiber
Stem of Pumpkin Cross Section
Legs of Honey Bee
Pollen
Bird Feathers
Hydra w.m.
Frog Blood Smear
Shipping and Handling:
All products purchased from Aunet.com.au will be despatched either same day or next day of your order being received. Delivery within Australia can be expected within 7 working days.