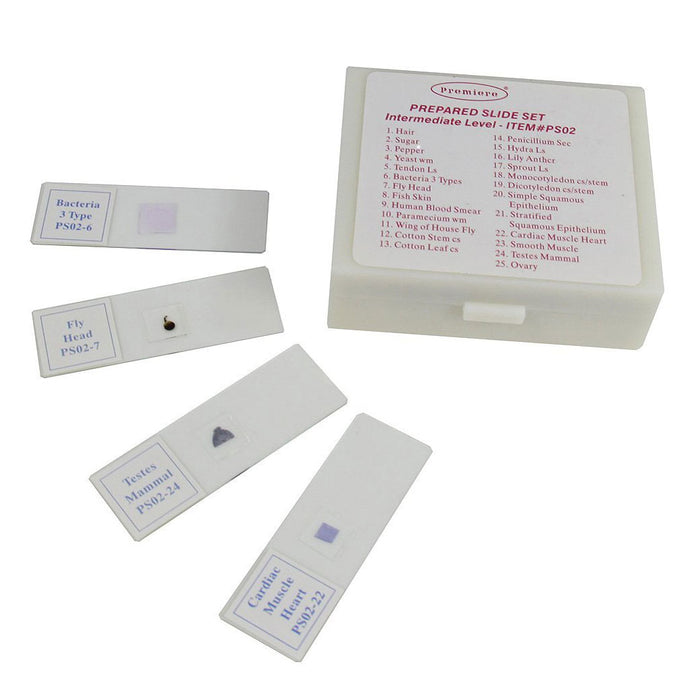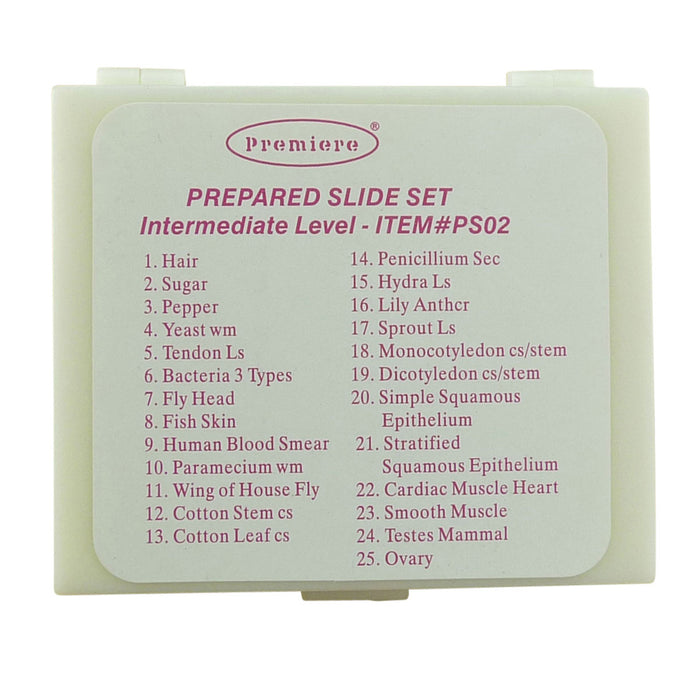 PS-02 Intermediate Slides Set
by Aunet
Prepared slides set for intermediate level students.
Professionally stained, mounted and individually labeled, and ready for observation under your microscope.
Slide set contains following 25 prepared slides :
Hair
Sugar
Pepper
Yeast w.m.
Tendon l.s.
Bacteria 3 Types
Fly Head
Fish Skin
Human Bloos Smear
Paramecium w.m
Wing of House Fly
Cotton Stem c.s.
Cotton Leaf c.s.
Penicillium Sec.
Hydra l.s.
Lily Anther
Sprouts l.s.
Monocotyledon Stem c.s.
Dicotyledon Stem c.s.
Simple Squamous Epithelium
Starfied Squamous Epithelium
Cardiac (Heart) Muscle
Smooth Muscle
Testes Mammal
Ovary
Shipping and Handling:
All products purchased from Aunet.com.au will be despatched either same day or next day of your order being received. Delivery within Australia can be expected within 7 working days.