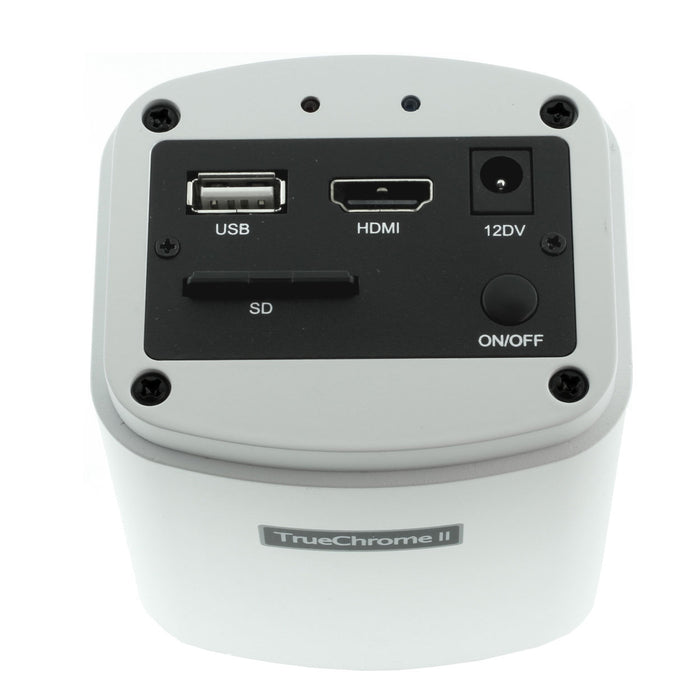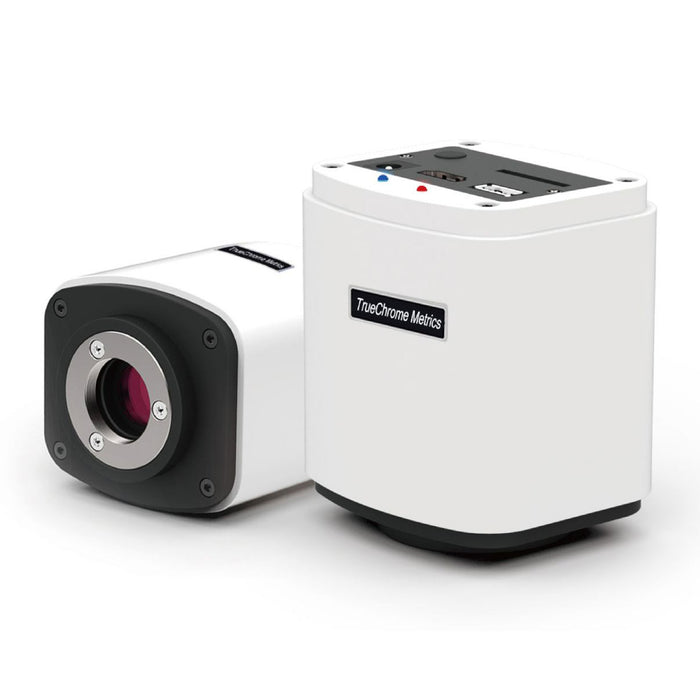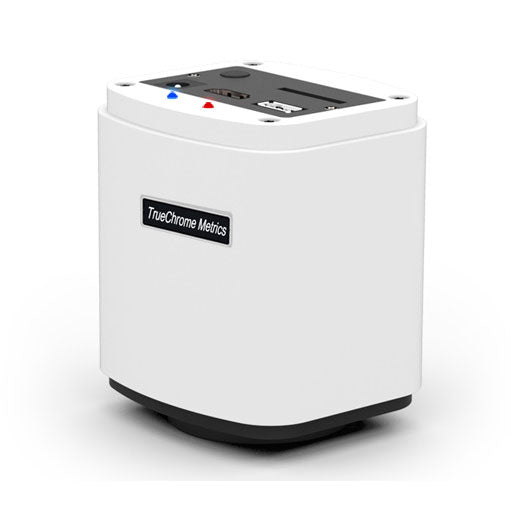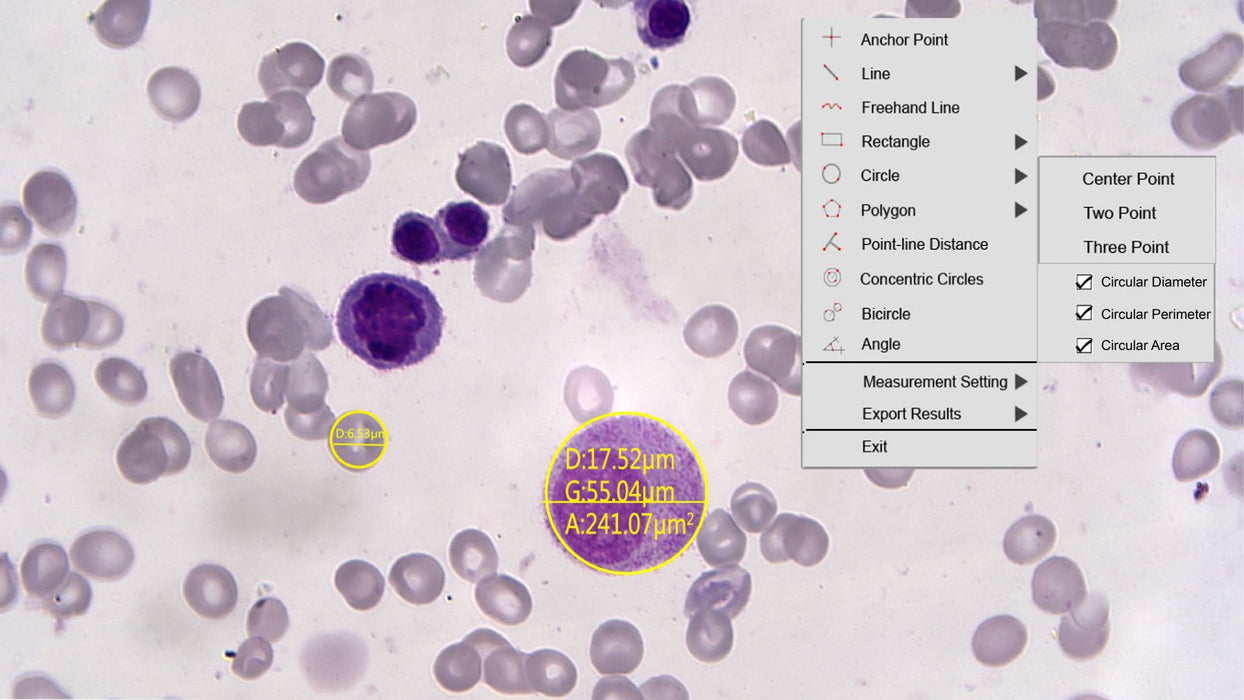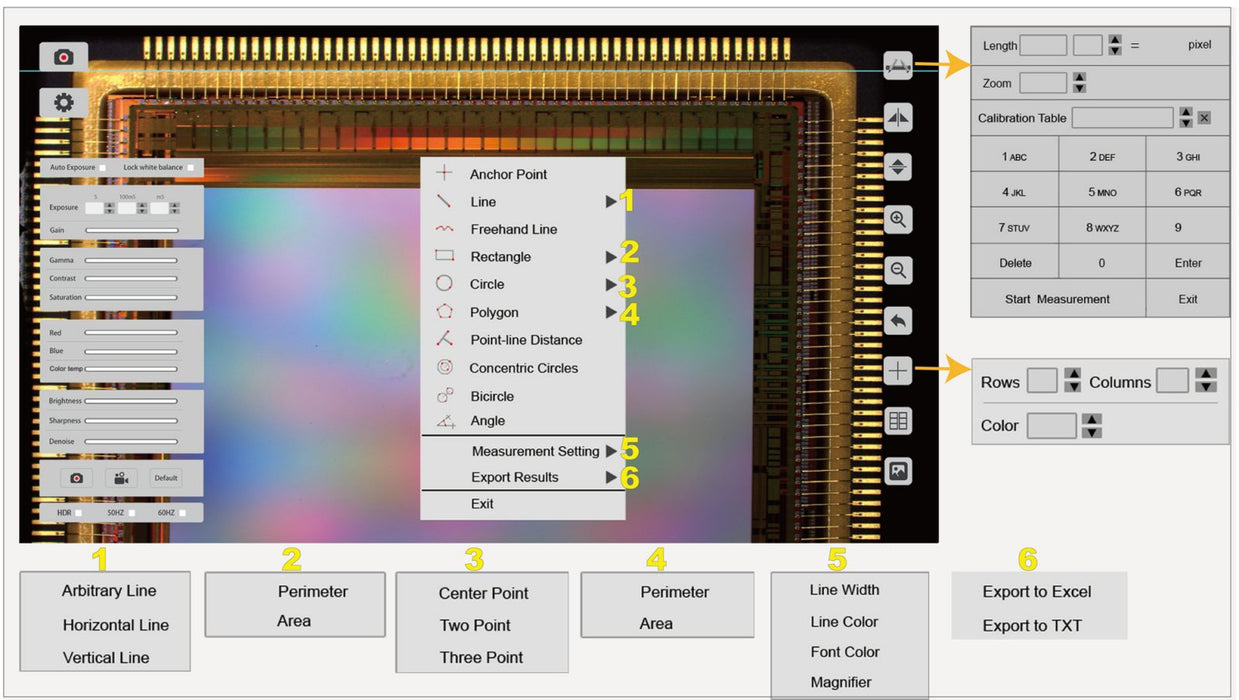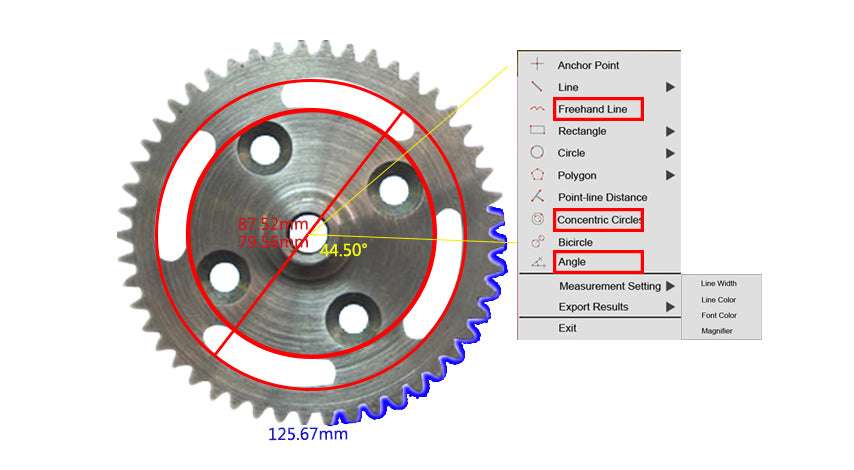 TrueChrome Metrics
by Aunet
HD Camera with Integrated Digital Image Measurement System.
Multiform Measurement Tools
The TrueChrome Metrics provides extremely powerful measurement functionality including: freehand lines, rectangles, polygons, circles, bicircles, angles, point-line distance and much more. In addition to the ability to measure point-line distance, angles, the length of curves and lines, the camera can measure the perimeter & area of enclosed features such as: rectangles, polygons, and circles. The unique calibration and magnification functions coupled with the ability to export the results to Excel or text files, make the measurements more convenient and simple.
HD Camera with Integrated Digital Image Measurement System.
Direct Output to a HD Monitor, No Need for a PC
The Luminoptic High Definition color microscopy camera is a truly remarkable camera for an extensive range of scientific, clinical, educational and industrial applications.
Outstanding performance and colour reproduction
1080p, 60fps – true HD image and motion rendition
1080P Video Recording
3D Noise Reduction
Accurate color reproduction at high capture rates
Direct HDMI output to DVI or HDMI monitor – no computer connection required
Also computer-connectable via USB 2.0 or HDMI
Optional output to SD memory card (8GB Included)
High-speed response means near-instant adjustment to rapid lighting changes and other imaging challenges
Simple, intuitive controls, for easy image capture, white balance and power adjustment
Non-compressed data transmission meets the most demanding accuracy requirements
Suitable applications also include: Pathological Analysis & Fluorescence Imaging
Micron Level Measurement Accuracy
The TrueChrome Metrics is capable of delivering measurements with a resolution of 10 nanometers which provides an incredible metrology capability in the most demanding situations.
Measurement for Various Applications
In addition µm, TrueChrome Metrics also provides calibrations in mm and cm, which will meet various measurement requirements in different applications. And these results provide objective and reliable data to support quantitative analysis.
Convenient Measurement Data Management
Two measurement results exporting modes (Excel and text) make the measurement data management more convenient.
Technical Specifications :
Sensor size : 1/2.8" ( coupled with Exfocus 0.5x C mount, achieve 80% field of view )
Resolution : 1920 x 1080
Measurement Capability
Frame speed : 1920 x 1080 30fps via USB2.0 / 1920 x 1080 60fps via HDMI
Image Record :High speed SD Card (8G)

Video Record :1080p 30fps in SD Card 1080p 30fps in PC

Exposure time : 0.001 sec ~ 10.0 sec

White balance : Auto, also Red, Blue, Green control

Settings : Gain, Gamma, Saturation, Contrast

Digital Zoom : Zoom up to 10x in 0.1x increments

Built- in software : Cloud 1.0 ver

PC software : ISCapture

Output model 1 : USB2.0

Output model 2 : HDMI

System Compatible : XP,Win7/8,10, 32/64bit,MAC OSX

Optical port : C- Mount
Packing List :
TrueChrome II camera
HDMI cable
USB cable
Australian 12V power adaptor
SD card
Mouse
ISCapture software
Packing box
Shipping and Handling:
All products purchased from Aunet.com.au will be despatched either same day or next day of your order being received. Delivery within Australia can be expected within 7 working days.